Dean is Managing Editor of Veterans Today involved in operations, development, and writing, plus an active schedule of TV and radio interviews. He broke into television work doing Atlanta Public TV programs for variety of American heritage, historical,military, veterans and Intel topics and organizations since 2000. This is an archive of past 'Web Editing Made Easy' emails. If you want to be added to the list to receive future emails, please contact Rachel Burns in the Communications Office at [email protected] Spring 2021 Semester Introducing 'Web Editing Made Easy' + Getting Rid of Wonky Text Styling. Dear Web Editors.
We invite you to write considered responses on topics covered by VTDigger. The letters will be published several times a week, depending on the number submitted. They will appear on the front page of VTDigger and at this archive. To submit a letter, complete the form here.
Several people in my community are misinterpreting a press release published Nov. 16 on your website by Campaign for Vermont titled "VT state employees and teachers make $12K more than the private sector" as an article written by your staff. This letter attempts to refute the misinformation presented by Campaign for Vermont in its report. […]
Once again, Rep. Kathleen James composes an opinion piece that is succinct, clear, Intelligent and honest. In understandable terms, she lays out the charge of the Weighting Study Task Force, the complexity of Vermont's current educational funding system, and the evidence embedded in the commentary=' '='>More commentary
Politics
Presumptive positive Covid-19 case reported from person who attended Monday's legislative session
Swanton state legislator resigns and will be the town administrator
Madeleine Kunin: 3 qualified women running for the same seat
Archives of Disease in Childhood Editorial Board members have agreed and adhere to the BMJ Editor Roles and Responsibilities guidelines; including our Editor policy on competing interests.
Nick Brown
International Maternal and Child Health (IMCH)
Department of Women's and Children's Health
Uppsala University, Uppsala, Sweden
orcid.org/0000-0003-1789-0436
Department of Paediatrics, Länssjukhuset Gävle-Sandviken
Gävle, Sweden
Department of Child Health, Aga Khan University
Karachi, Pakistan
Claire Lemer (Commissioning Editor)
Evelina Children's Hospital
London, UK
Ben Stenson (Fetal and Neonatal)
Simpson Centre for Reproductive Health Royal Infirmary
Edinburgh, UK
orcid.org/0000-0003-2645-7458
Ian Wacogne (Education and Practice)
Birmingham Children's Hospital
Birmingham, UK
orcid.org/0000-0001-7978-9566
Rachel Agbeko
Great North Children's Hospital
The Newcastle upon Tyne Hospitals NHS Foundation Trust, UK
orcid.org/0000-0001-8931-6869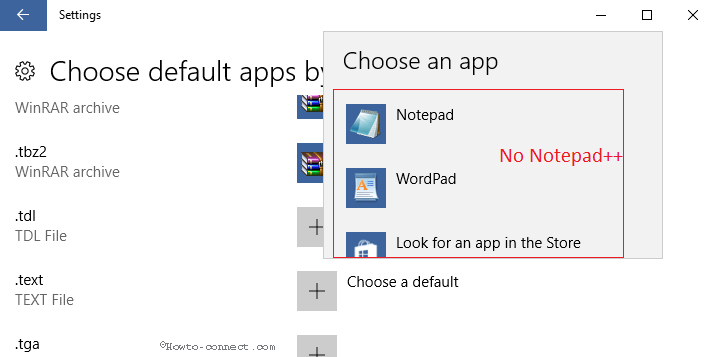 Karel Allegaert
University Hospitals Leuven
Leuven, Belgium
orcid.org/0000-0001-9921-5105
Diana Baralle
University of Southampton
Southampton, UK
orcid.org/0000-0003-3217-4833
Martin Bellman
Royal Free Hospital
London, UK
Frances Bu'lock
Glenfield Hospital
Leicester, UK
orcid.org/0000-0001-8437-017X
Editor Archives Software
Ronny Cheung
Evelina London Children's Hospital
London, UK
David Cottrell
Leeds Institute of Health Sciences
Leeds, UK
orcid.org/0000-0001-8674-0955
Louise Fleming
Royal Brompton & Harefield NHS Foundation Trust
London, UK
orcid.org/0000-0002-7268-7433
Amanda Friend
NHS Grampian, United Kingdom
orcid.org/0000-0001-9864-5605
Georgina Hall
John Radcliffe Hospital
Oxford, UK
orcid.org/0000-0002-3596-7444
Hadeel Hassan
The Hospital for Sick Children
Toronto, Canada
orcid.org/0000-0002-8266-1659
Peter Hoyer
Children's Hospital
University Clinic, Essen
orcid.org/0000-0002-9132-0282
Fyezah Jehan
Aga Khan University
Karachi, Pakistan
orcid.org/0000-0002-5874-4358
Vic Larcher
Honorary/emeritus consultant paediatrician and member of Clinical Ethics Committee
Great Ormond Street Hospital
London, UK
orcid.org/0000-0001-7821-6432
Daniel Lumsden
Guy's and St Thomas' NHS Foundation Trust
London, UK
orcid.org/0000-0002-5524-6177
Catherine Peters
Great Ormond Street Hospital
London, UK
orcid.org/0000-0003-1423-3529
Dos Edit Download
Colin Powell
University Hospital of Wales
Cardiff, UK
orcid.org/0000-0001-8181-875X
Philippa Prentice
University of Cambridge
Cambridge, UK
A. V. Ramanan
Royal Bristol Children's Hospital & Royal National Hospital for Rheumatic Diseases
University of Bristol
Bristol, UK
Andrew Riordan
Royal Liverpool Childrens Hospital
Liverpool, UK
orcid.org/0000-0001-7244-870X
Helen Sammons
North Devon District Hospital
University of Nottingham, UK
Natasha Saunders
The Hospital for Sick Children
University of Toronto
Ontario, Canada
orcid.org/0000-0002-4369-6904
Robert Tasker
University of Cambridge Clinical School
Addenbrooke's Hospital
Cambridge, UK
orcid.org/0000-0003-3647-8113
Paul Turner
Imperial College London
London, UK
orcid.org/0000-0001-9862-5161
Indi Trehan
University of Washington
Seattle, WA, USA
orcid.org/0000-0002-3364-6858
Sunitha Vimalesvaran
King's College Hospital NHS Trust
London, UK
orcid.org/0000-0002-5289-6537
Zulfiqar A Bhutta
The Hospital for Sick Children
Toronto, Canada
Leyla Namazova-Baranova
National Centre for Children's Health
Moscow, Russia
Dougal Hargreaves
Imperial College London
London, UK
Trevor Duke
University of Melbourne
Melbourne, Australia
John Puntis
The General Infirmary at Leeds
Leeds, UK
orcid.org/0000-0003-2200-7812
Colin Powell
University Hospital of Wales
Cardiff, UK
Cynthia MollenÂ
The Children's Hospital of Philadelphia
Philadelphia, PA, USA
orcid.org/0000-0003-1109-6688
Robert Scott Jupp
Salisbury District Hospital
Salisbury, UK
Manolis Bagkeris
Institute of Child Health
London, UK
Mario Cortina Borja
Institute of Child Health
London, UK
Sarah Donegan
University of Liverpool
Liverpool, UK
Sara Godward
University of Cambridge
Cambridge, UK
Marlous Hall
University of Leeds
Leeds, UK
Katie Harron
London School of Hygiene and Tropical Medicine
London, UK
Eirini Koutoumanou
Institute of Child Health
London, UK
Sarah Nevitt
University of Liverpool
Liverpool, UK
Snehal Pinto Pereira
Institute of Child Health
London, UK
Deborah Ridout
Institute of Child Health
London, UK
Andrea Sherriff
University of Glasgow
Glasgow, UK
Lesley Smith
University of Leeds
Leeds, UK
Angie Wade
Institute of Child Health
London, UK
Publishing Executive: Joshua McAlpine
Associate Publisher: Richard Sands
Publisher: Christiane Notarmarco